Products for Home Garden Plants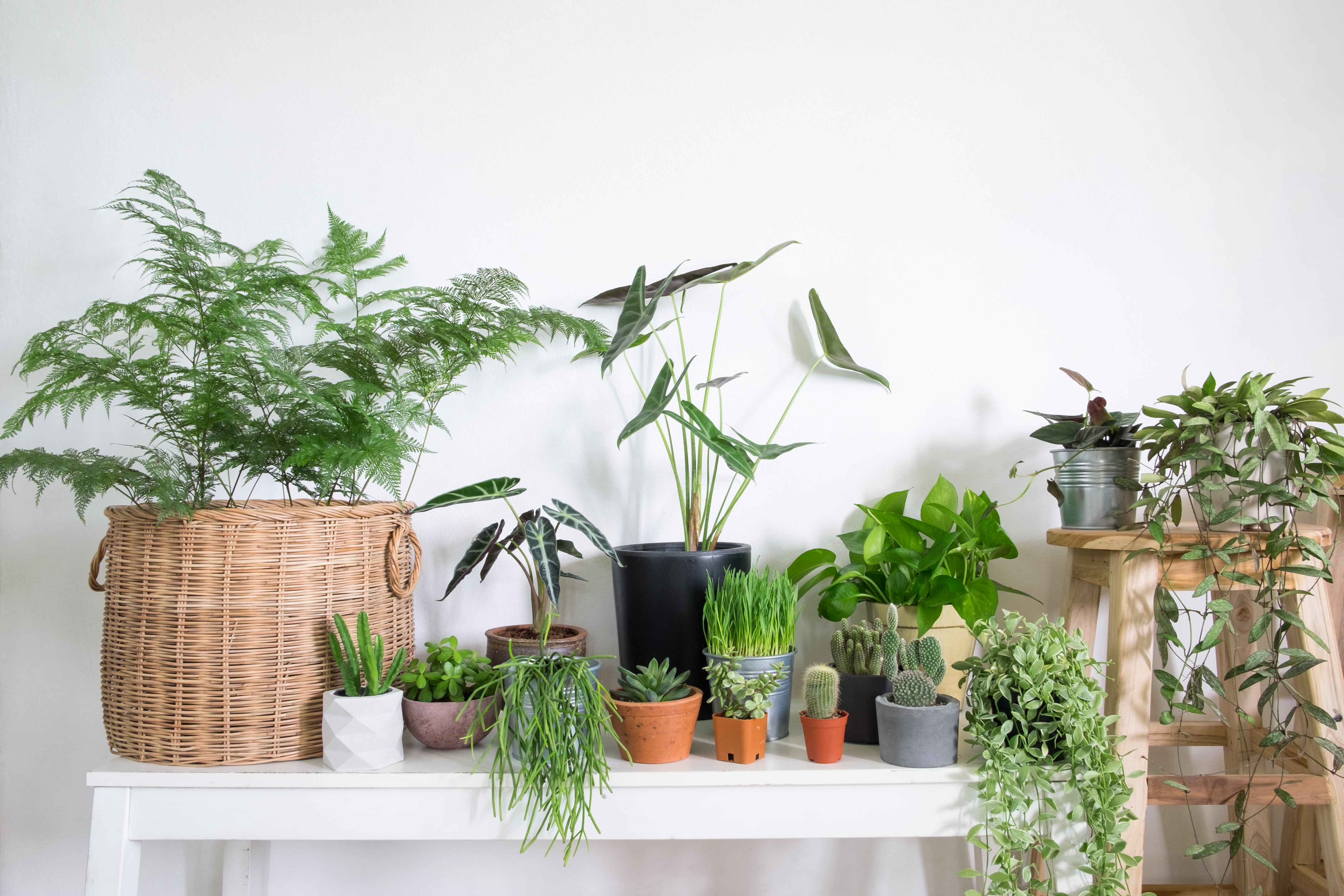 Currently crowdfunding ongoing at CAMPFIRE!!
Crowdfunding for home gardening products is ongoing at the crowdfunding service CAMPFIRE.
Please check the detail here.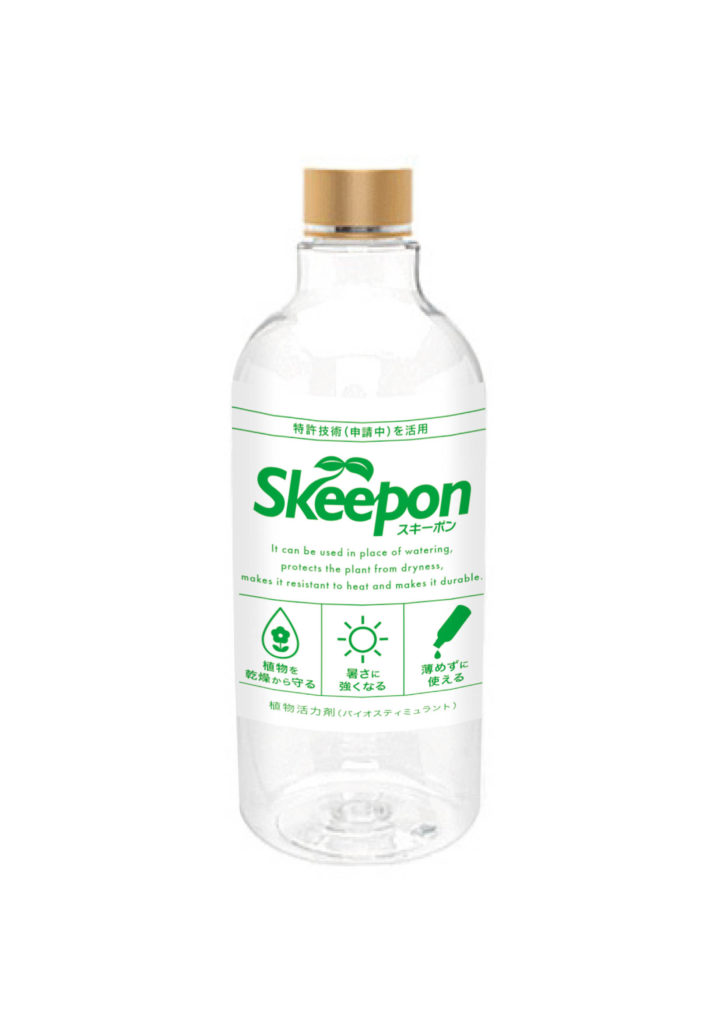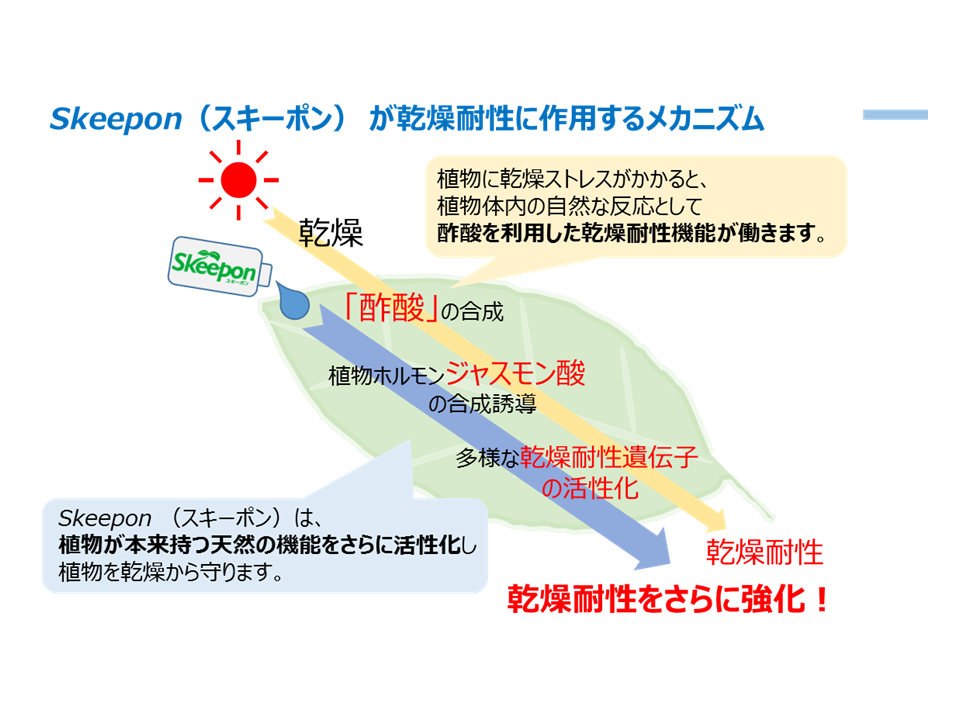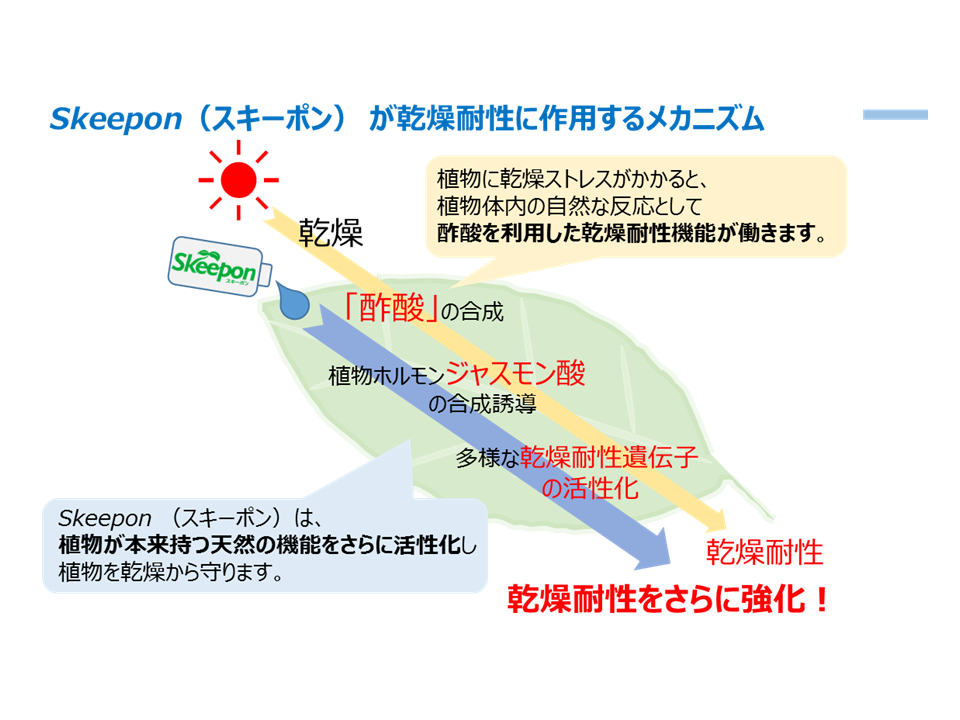 Under dry conditions, the mechanism of drought tolerance using acetic acid works as a natural reaction in plants, Skeepon protects plants against water deficits by activating the drought tolerance that plants naturally possess. It contains mainly acetic acid, so it is safe and stable. This effect likewise applies to heat and salt damage.
・Reduces the number of waterings
Because the tolerance of plants to dryness will be strengthened, you can reduce the frequency of waterings.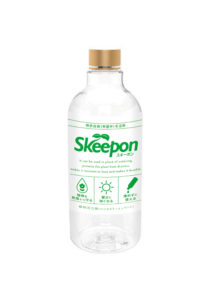 | | |
| --- | --- |
| Content | 500ml |
| Dilution ratio | X 1(Use as is) |
Skeepon is a biostimulant for garden plants and contains as an active ingredient acetic acid, which was developed based on research findings made at the Riken Institute, Japan.
| | |
| --- | --- |
| Recommended Frequency | To reduce watering frequency by half compared to current frequency. |
| Amount | The same amount as for regular watering |
| Months to use product | All months |
| How to pour on | Pour on roots |
| Recommended usage | If you repeat sprinkling when the ground surface dries out a little, the effect will be stronger and long lasting. |
・Even if you splash Skeepon on the roots or leaves of plants, they will not suffer a large amount of damage, such as dying, but please avoid accidentally splashing Skeepon on vulnerable parts of plants, including their flowers.
・Please use Skeepon when the ground is dry enough in order for it to work effectively.
・Be careful not to ingest or drink Skeepon. If someone swallows it by accident, make her or him vomit it up and consult a doctor immediately.
・Be careful not to get it in your eyes. If you do you get it in your eyes, wash with water immediately and consult an eye doctor.
・Be careful not to let accidently splashed product remain on your skin. Wash it off with soap and water immediately if your skin gets splashed with Skeepon.
・To store it, tightly seal the container and store in a cool place and away from direct sunlight. Keep away from food and drink, and out of the reach of children.
We welcome any questions regarding details of our products.
If you are considering buying our products, please contact us from here.
Do you have any questions about our products?
We are happy to answer frequently asked questions about products and the best ways of handling our products at stores.
Please check here before contact us.