HIGH-POTENTIAL EMPLOYEES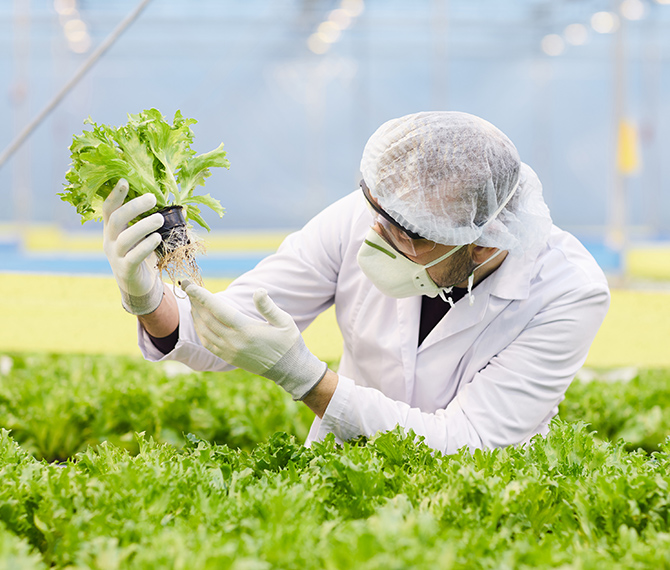 Our recruitment criteria
People who are interested in the implementation of new science and technology to benefit society.
People who are interested in being involved as a founding member in the creation of new businesses, and who want to be involved in all of the company's business activities.
People who are interested in participating in startups in the fields of agriculture and chemistry.
MISSION
Greenfulness
-Surviving Climate Change Together-
VISION
We use the power of science to unlock plants' potential and enable them to grow in a variety of environments. We are a Japan-based agri&bio-startup that uses plant science to tackle global issues. In support of the SDGs, we are working to solve food problems such as starvation and malnutrition caused by damage to plant resource production caused by extreme weather conditions, which are considered a global problem. In addition, by contributing to environmental conservation through the greening of deserts and the restoration of forests, the efficient use of natural resources through water conservation, and the reduction of plant production management costs, we will realize a planet where people around the world can continue to live in affluence.
Value
3Rs
Radical : Can you see things from a holistic perspective and take action based on your initiative?
Respect : Do you have respect for the people around you, and can you be respected?
Responsibility : Do you have the tenacity to get things done, and are you professional and results-oriented?
RECRUITMENT PROCESS
01

Entry

02

Document Screening

03

First interview (employee)

04

Second interview (executive)

05

Final interview (President)

06

Offer of employment

07

Joining the company