Company name

Ac-Planta Inc.

Address

Head Office
Chidori Building 3F, 2-16-9 Yushima, Bunkyo-Ku, Tokyo 113-0034, Japan
Tokyo Tech Lab


4259 Nagatsuta-cho, Midori-ku, Yokohama, Kanagawa 226-8503, Japan

TEL


03-4405-1625

Mail Address

info@ac-planta.com

Date of establishment

February 7, 2018

CEO & Founder

Kim, Jong- Myong

Business Description

Research, development, manufacture, and sales of biostimulants that induce tolerance to environmental stress in plants, such as drought, high temperatures, and salt damage.
Manufacture and sale of agricultural materials, lawn materials, horticultural materials, forest materials, and greening materials.
Management of water-saving systems in plant factories and farms.

Awards and Grants

Received a grant as an academic-based venture from Bunkyo-Ku, Tokyo 2020.
Title: "Biostimulant Materials for Making Plants Tolerant to Drought and High Temperatures."
Received Special Prize and Kansai Electric Power Award at Tech Sirius 2020 sponsored by Tech Axel Ventures, LLC.
Title: "Skeepon," Protecting Greenery with the Power of Science."
Received a R&D Grant from Mitsubishi UFJ Technology Development Foundation 2019 by Mitsubishi UFJ Technology Development Foundation.
Title: "Development of safe products to protect plants from environmental stress"
Received Grand Prize at the 6th Agritech Grand Prix hossted by Liberace Inc.
Title: "Biostimulant materials (plant-activating agent) for plants using acetic acid to protect from high temperature and drought"
Received Excellence Award at Innovation in Food, Agriculture, and Life 1st JA Accelerator 2019 sponsored by The Norinchukin Bank, JA Group, and 01 Booster Co.
Title: "Skeepon," a material that uses the power of acetic acid to protect plants from environmental stress"
Received 2018 Research Encouragement Award by RIKEN Center for Sustainable Resource Science.
Selected as a publicly solicited project called "Development of Production Technologies for Bio-based Products to Accelerate the Realization of Carbon Recycling / Research and Development Item [3] Demonstration of an Industrial Material Production System" run by the New Energy and Industrial Technology Development Organization (NEDO).
Project name: "Demonstration of a highly integrated sugar production system using epigenetic metabolic conversion technology"
CHIEF EXECUTIVE OFFICER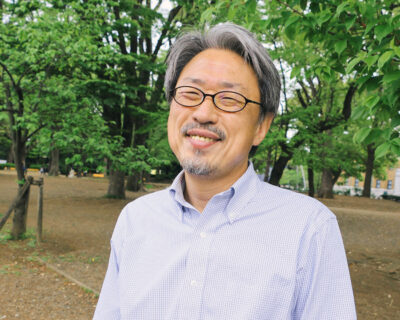 Jong-Myong Kim Ph.D.
Founder / CEO
Dr. Jong-Myong KIM is the founder and CEO of Ac-Planta Inc. Dr. Kim received his Ph.D. in Bioscience from Nara Institute of Science and Technology, Japan in 2001. He then discovered an essential mechanism of amino acid metabolisms for mitochondrial DNA maintenance. Subsequently, Dr. Kim conducted an epigenetics study in yeast as a post-doctoral fellow in Prof. Michael Grunstein's Lab., Molecular Biology Institute at UCLA. After returning to Japan, he joined the RIKEN Plant Science Center, where he pioneered plant research linking environmental stress and epigenetics. Based on this research, he discovered that all plants could tolerate water deficit stress using acetic acid (Kim et al., 2017 Nature Plants). In order to expedite the application of his findings to benefit society and to help top resolve the global food crisis and environmental problems caused by global warming, he established Ac-Planta Inc. and became CEO. He is also an Associate Professor at the Graduate School of Agricultural and Life Sciences at the University of Tokyo.
Biography
略歴
2001

Ph.D. (Bioscience), received from Nara Institute of Science and Technology, Japan

2003

Research Scientist, Institute for Molecular Biology, University of California, Los Angeles

2005

Research Scientist, RIKEN Plant Science Center

2018

Associate Professor, Graduate School of Agricultural and Life Sciences, the University of Tokyo
TEAM MEMBERS
Koji Nakasaka

COO

While studying at the Graduate School of Environmental Studies, Hokkaido University, Nakasaka saw the deep relationship between environmental problems and society while researching forest fires in Mongolia. These observations led him to question the nature of a sustainable society.
After graduating from graduate school, he worked for a trading and investment company for three years but decided that he needed expertise and colleagues with global exposure to create the business that he wanted. During his internship, he worked at the International Institute of Tropical Agriculture (IITA) in Ghana to promote bio-inoculants.
Later, after working in international development and smart agriculture, he joined Ac-Planta as COO to realize a sustainable global society.

Toru Kudo

R&D Group Leader

Dr. Kudo received his Ph.D. in Agricultural Science from the Graduate School of Agricultural Science, Tohoku University. He was subsequently involved in biochemical, molecular biological, physiological, and genetic researches related to plant productivity at RIKEN and the University of Florida. In addition, he introduced bioinformatics to his research field of expertise at the School of Agriculture, Meiji University. His research included the construction of an original tomato gene structure model and the analysis of cis-elements involved in the regulation of gene expression.

Later, he joined a bio-venture company involved in the field of the human intestinal environment. His primary duties were statistical analysis of omics data such as metagenome and metabolome obtained from clinical trials and in vitro experiments, and the development of solutions to understand and maintain the intestinal environment. He was also involved in a wide range of tasks, such as recruiting personnel, budget management, and networking with pharmaceutical industries. At Ac-Planta, he is in charge of R&D and information technology (R&D).

Ian Lawson Davis

Legal Manager & Business Development Strategist

After graduating from the Mico Teacher University in 1997 with a professional certification in Teaching, Ian then attended the University of the West Indies where he obtained his B.A in Linguistics in 2001. He then went on to obtain his LLB from the University of Leeds in 2003, and thereafter completed the bar professional training course at the Northumbria University in 2004.

Ian is a member of the Honourable Society of Lincoln's Inn, and was called to the bar of England and Wales in 2004. He has over 15 years of legal experience, and has mainly worked for Japanese law firms and companies. He has handled and assisted with a wide range of domestic and international corporate and commercial matters, and has also served as legal advisor to a number of African embassies in Japan. He is currently working as the legal manager and business development strategist at Ac-Planta Inc.

Yuta Sasahara

Business Development

After graduating from Obihiro University, department of Resource Environment Agriculture, he worked as a Hokkaido agricultural extension agent mainly in charge of field crops (wheat, potato, sugar beet, and beans), improving cultivation techniques, and training farmers. In particular, he focused on establishing fertilizer application systems for wheat and potato.

After that, he joined an agrochemical manufacturer. As a domestic sales representative, he was involved in biological pesticides and biostimulant products. At Ac-Planta Inc., he is in charge of the overall business in Japan, including sales activities and technology dissemination.

Shinichi Sato

CAO

After graduating from Chuo University Faculty of Commerce, he joined a big accounting firm. He worked as a CPA, mainly in accounting audit. After that, he joined an IT company listed on Mothers then, worked as Accounting Department Manager in charge of a wide range of administrative services, including accounting, investor relations and legal affairs. Later, he joined a consulting firm, mainly in charge of business improvement and system implementation in accounting and administrative areas.

As CAO(Chief Administrative Officer) at Ac-Planta Inc., he is in charge of all back-office operations, including accounting, general affairs and personnel and labor affairs.

Hiromi Suzuki

R&D Group

Dr. Suzuki received her Ph.D. from Tokyo Metropolitan University. She had studied about plant tropisms mediated by one of the plant hormones, auxin. She had also investigated seed dormancy and germination in relation to abscisic acid at INRA(E). Later, she joined RIKEN CSRS as a post-doctral researcher and developed a technique to determine plant hormones from small tissue sample by nLC-MS.

She joined Ac-planta to help resolving the global food crisis based on her experiences in basic biology research and studying abroad. At Ac-Planta, she is mainly in charge of R&D.

Tomokazu Koshiba

Guest Researcher

After graduating from the Department of Botany, Faculty of Science, Hokkaido University, he obtained his Ph.D. in Science from Tokyo Metropolitan University, where he was involved in research and teaching as an assistant, assistant professor, and professor. He was mainly engaged in research on plant hormones and environmental responses in plants. He also conducted international research activities, including joint research with the University of Washington (St. Louis), the National Institute for Agricultural Research, France, and the University of Bonn. After retiring from Tokyo Metropolitan University, he has been an emeritus professor of Tokyo Metropolitan University.

Through these studies, he became aware that elucidating the mechanisms of environmental responses in plants will lead to solutions to environmental and food problems at the global level. He joined Ac-Planta Inc. as a guest researcher because the company's business is based on the scientific evidence that acetic acid, which people consume, works to improve plants' resistance to drought and high temperatures, and because of the possibility that acetic acid could also be effective for trees, leading to solutions to environmental problems at the global level.

Erina Isshiki

PR Group Leader

After graduating from the Faculty of Environmental and Human Sciences at the University of Hyogo, she joined a major human resources company, where she was in charge of sales and seminar lecturing in the Education Division. After that, she became a newspaper reporter, interviewing executives and covering new products, technologies, and investments in machinery, electronics, IT, construction, real estate, universities, and research institutes, among others.

After that, she gained experience as a writer while working for a Japanese subsidiary in India as a new sales representative. After returning to Japan, she worked as a freelance writer in the field of PR. At Ac-Planta, she is in charge of PR and general internal and external communications.