Tomato farm in Nagano, Japan, uses Skeepon to increase yield!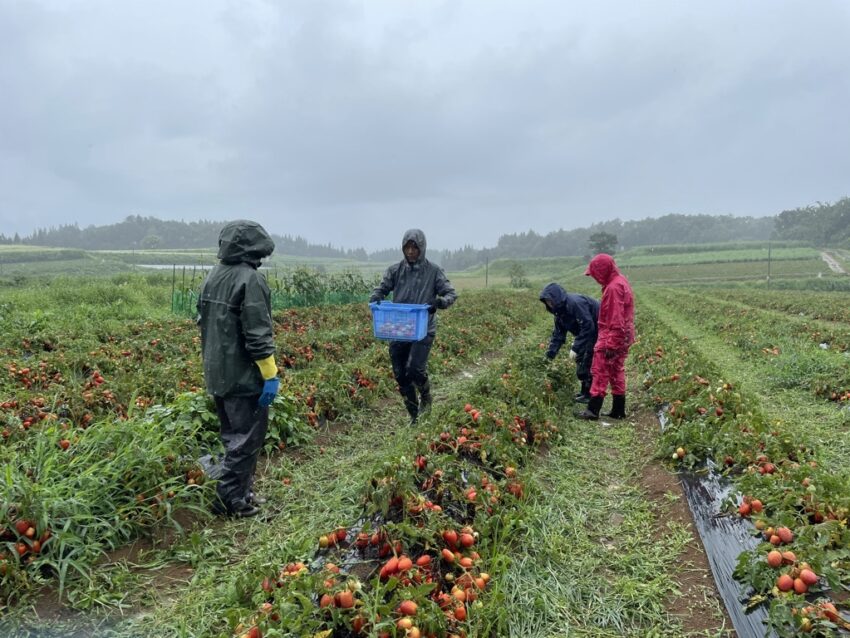 From May to August, Skeepon was used on an experimental basis at a tomato farm in Nagano Prefecture, Japan.
Prior to the experiment, we had heard from the farmers that they were suffering from high-temperature problems and poor harvest due to sudden sunshine, and we hoped to help solve these problems. The farmers were asked to apply the "irrigation treatment to seedlings before planting," which is recommended as an effective method for tomatoes, and planted the seedlings the day after the irrigation.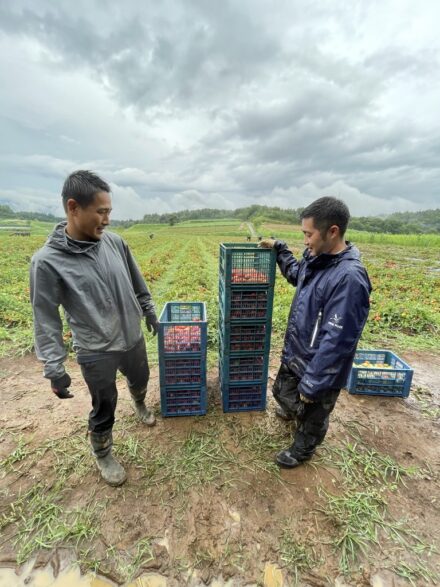 During the cultivation period, from late June to early July, there was no rain at all and the tomatoes were exposed to unusually high temperatures, which made us worry about the harvest. The tomatoes maintained their vigor despite the high temperatures and sunshine, and the yield was nearly double that of previous years. We are very pleased that this demonstration test was also a great success.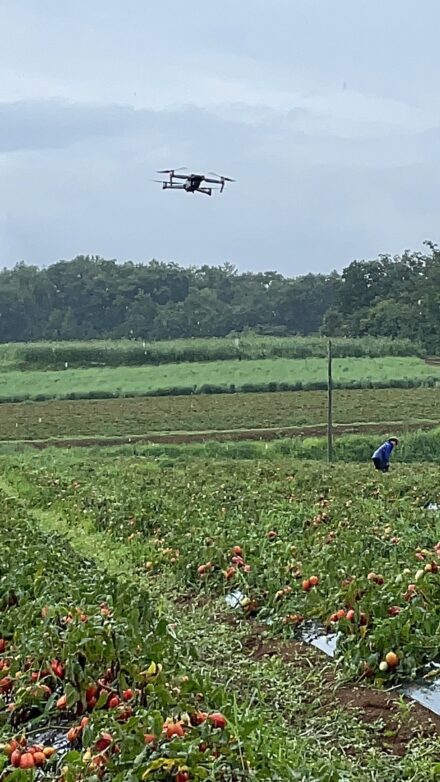 According to the Japan Meteorological Agency, the lingering summer heat is expected to continue until around October this year. How about Skeepon for planting in preparation for the lingering summer heat? Depending on the crop, Skeepon can be effectively applied by "seedling irrigation" or "dipping the roots".
For more information on Skeepon, please refer to this page. If you have any concerns about the use of Skepon, please contact us from the Inquiry page on our website.