Ac-Planta Receives Approval to sell Skeepon in California and begins Full-Scale Marketing Activities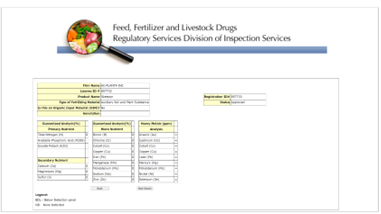 We are pleased to report that Ac-Planta Inc. has received a license from the California Department of Food and Agriculture (CDFA) to sell and distribute its flagship product, Skeepon, in the state of California in the United States.
Unlike Japan, a license is required for the sale of biostimulants in the United States. This license now allows for Skeepon to be used at the seedling stage to enhance heat and drought tolerance in plants.
The CDFA has approved our method of use, which has been successfully used by a large number of farmers in Japan.
We will continue to strengthen our activities to promote the expansion of its use, as we aim to tackle the current drought and heat issues throughout California, and the rest of the United States. 
Details of the Licence:
License Number: 857732
Type of Fertilizing Material:Auxiliary Soil and Plant Substance