UC Riverside Progress Report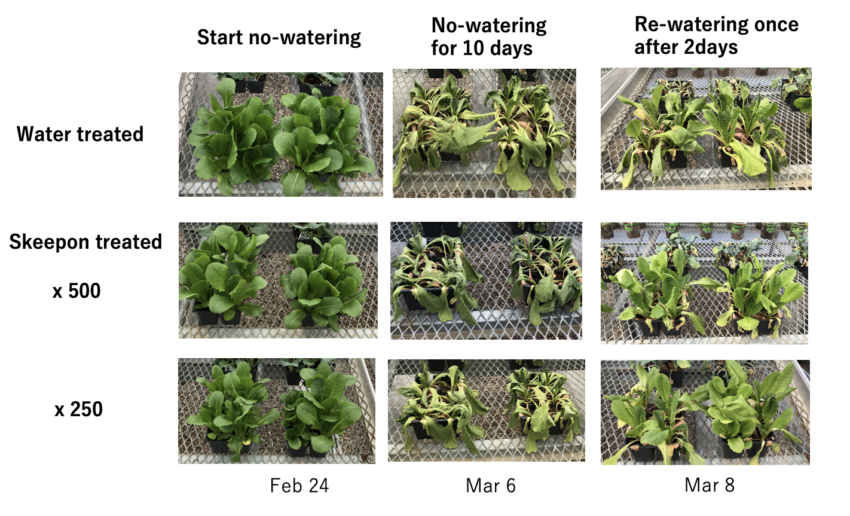 We are pleased to further report on the progress of the Skeepon trials using Lettuce, which we previously announced on March 28, 2023.
The photographs show the following updates with; Control (water only), Skeepon 500 times dilution, and Skeepon 250 times dilution.
Stop watering(initiation of test): (2/24)
Re-watering after10 days: (3/6)
2 days after re-watering: (3/8)
As shown in the photo, lettuces treated with Skeepon (500 and 250 dillution rates) after re-watering clearly show much better recovery.