Climate Change affecting Corn Growers in the Midwest USA.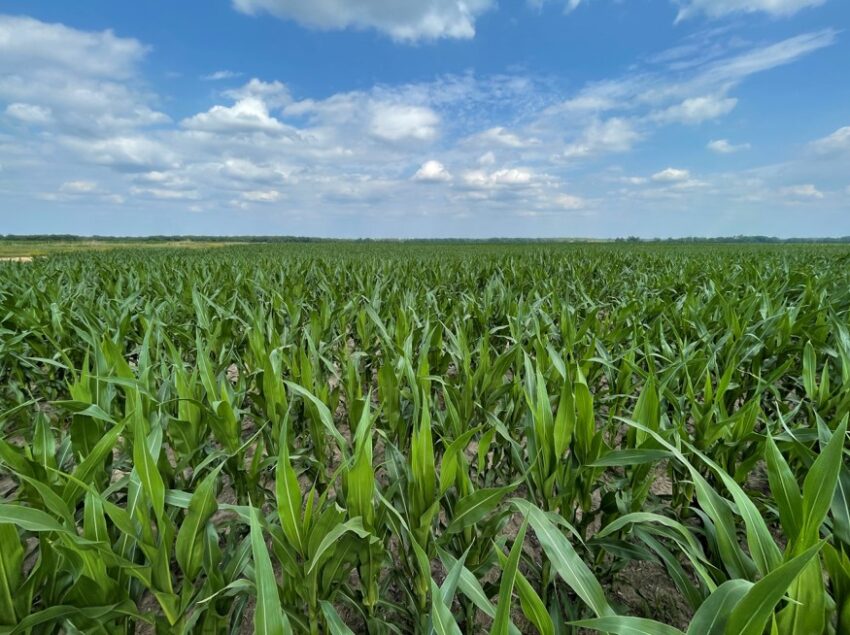 A cornfield in Kansas.
Our CEO Dr. Kim with team members traveled to Iowa, Illinois, Nebraska, and Kansas to conduct corn trials.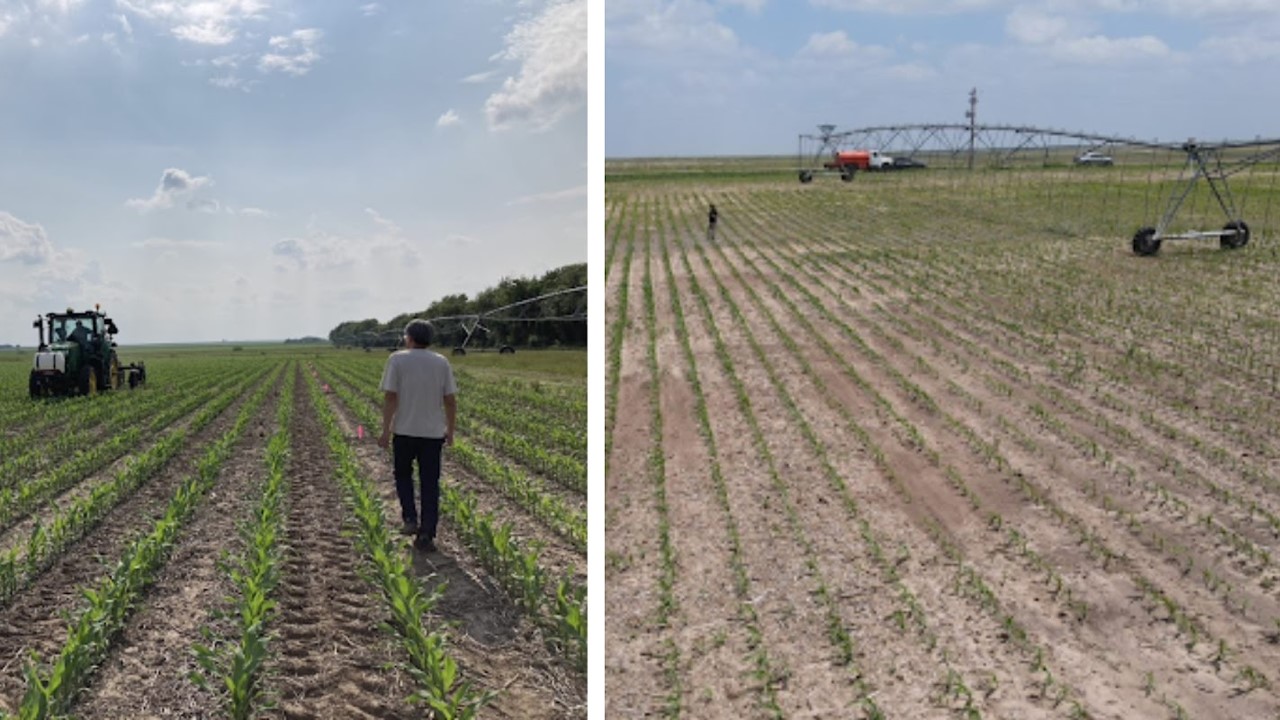 Numerous machines are used to efficiently apply fertilizer and water in corn fields.
In addition to our ongoing vegetable trials in California, we have now initiated a number of corn trials throughout the US.
Our reason for this is that corn and grains, which are produced in large quantities and make up a large portion of the vegetable market, are now being severely affected by drought due to climate change.  During our most recent business trip, our Team was able to speak to a number of corn farmers, who expressed their concerns as to the quite severe drought conditions that they are experiencing, which is affecting the growth of their corn.
We are now collaborating with a local university, research institutes, agricultural supply agencies, agricultural cooperatives, and farmers to see the effect of Skeepon on corn.
Application Methods
For these corn trials, we applied Skeepon by three methods.
(1) Applying at the bottom of the corn;
(2) Spraying on the surface of leaves; and
(3) Applying liquid chemical fertilizer mixed with Skeepon between rows.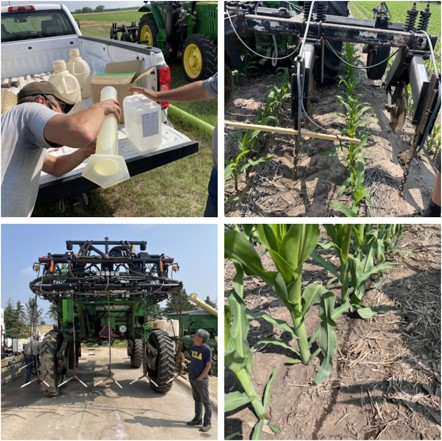 Application Method (1). Preparing Skeepon and recommended Skeepon application (upper).
Skeepon application with less amount in accordance with the farmer's operations (lower). 
The purpose of (1) is to see if Skeepon is effective for corn grown in the different soils throughout the US.  So far we have already started to observe quite significant and positive results in corn treated with Skeepon  = photo below.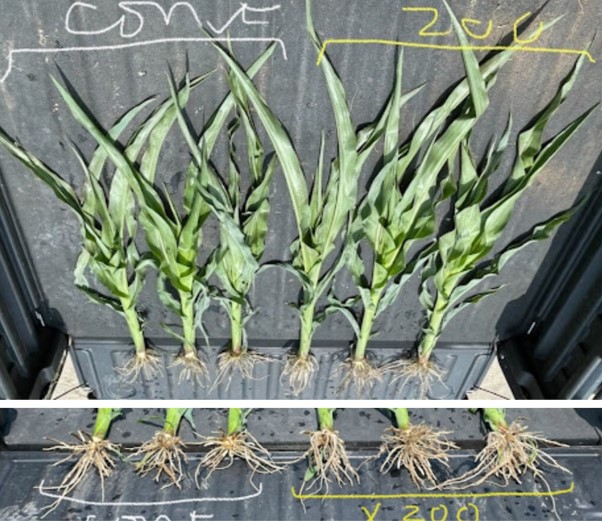 Comparison of the growth of corns without Skeepon (left, white line) and with Skeepon using method (1) (right, yellow line). Skeepon applied corns clearly show better root development and taller height.
Is Skeepon still effective when the application method is adjusted to Large-Scale Farming Operations? 
To answer this, we tested methods (2) and (3).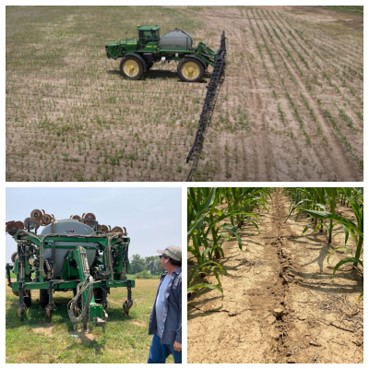 Spraying Skeepon in method (2) (Upper). Side dresser (Lower left) used in method (3) (Lower right).
Skeepon is highly effective when it is applied directly to the roots. On the other hand, in the case of large-scale farming, the procedure of directly spraying products to the roots does not exist.  Therefore in the case of applying sufficient amounts of Skeepon to the roots of corn, then an increase in the amounts of spraying is required, which would also increase operation costs. We have learned that method (1) does not seem to be realistic in large scale farming.
We then discussed with the farmers and tried to find a method of spraying Skeepon that would fit their current large scale farming operations. Therefore we tried methods (2) and (3), however, we found that the Skeepon did not sufficiently reach the roots of the plant, in order to have an effective impact.
From this trip, we now know that there is indeed a need for Skeepon within the US corn farming community. We are now testing various application methods, with the aim of finding the most effective way to apply Skeepon in case of large scale farming.