JA Fuji-Izu Uses Skeepon
with Fall-Harvested Broccoli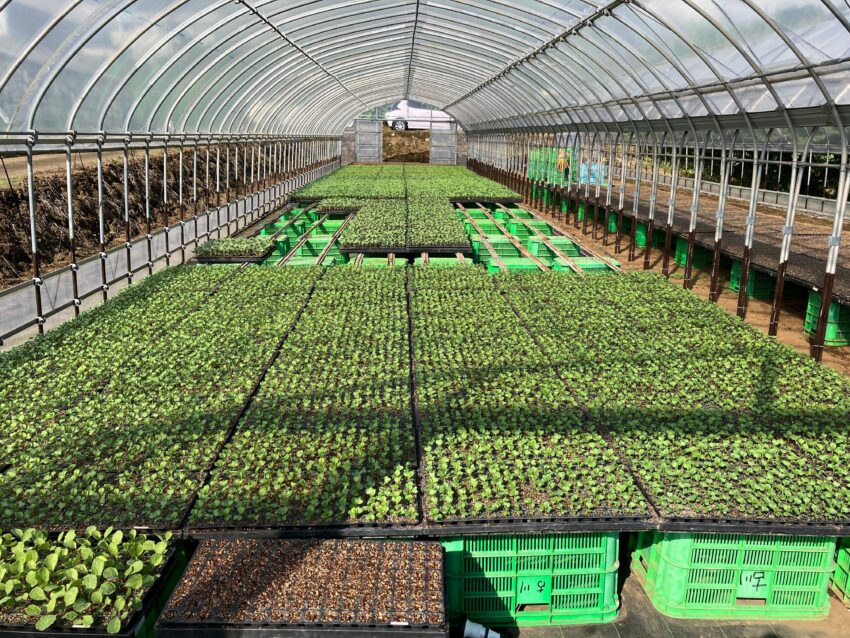 On August 18th, our member who is in charge of domestic operations visited JA Fuji-Izu.
The purpose of this visit was to explain to broccoli farmers how to use our Skeepn.
Broccoli is mainly cultivated 2-3 times a year in Japan. However, during the cultivation from late August to September, it is often influenced by the weather. Sometimes seedlings dry out without taking root, or the growth is stunted due to high temperatures, leading to variations in size or reduced yields.
Furthermore, this year, there has been less rain than usual, and there have been consecutive hot days. There are concerns that the temperature may not drop in the coming months. Therefore, there was a discussion about wanting to maintain the harvest volume using Skeepon.
Hearing the words of the farmers, "We've been experiencing continuous heatwaves without rain. We'd be grateful for any positive results," we were reminded once again that we hope to assist in any way possible in the management of their farms.
Farmers within JA Fuji-Izu will use Skeepon for celery as well from September onward, indicating an increase in the types of crops and number of Skeepon users. We are eager to learn about the effects. We will share the results with you!