First Purchase Commitment in the US!
Large-Scale Tomato Production Corporation to
Introduce Skeepon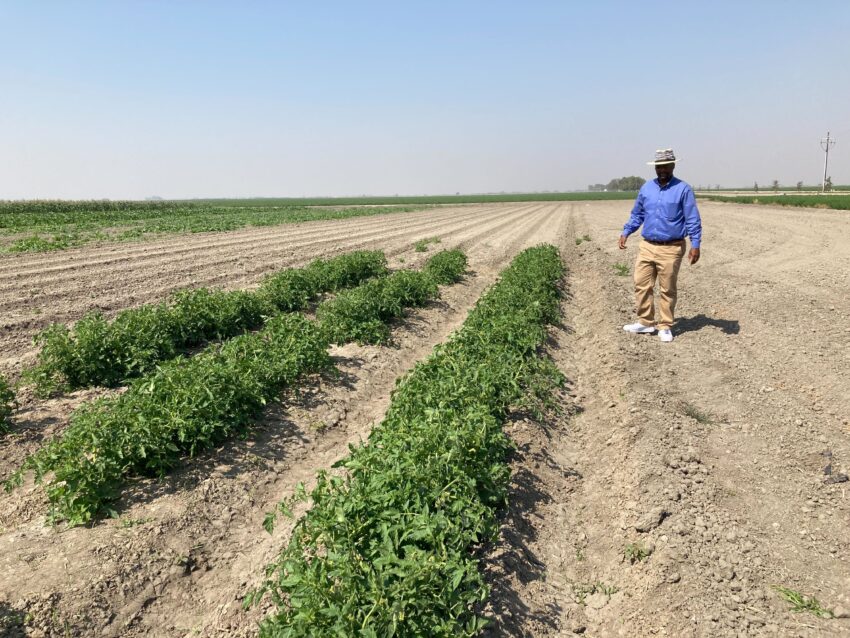 Trial farm of a production corporation that decided to introduce Skeepon.
Hello everyone, we have some exciting news to share.
In August, we received word from a tomato production corporation in CA that they are interested in purchasing our Skeepon. This looks to be the first purchase since we started promoting Skeepon in the US in 2021.
In late July, tomatoes which were planted after treatment with Skeepon in a high temperature of 40°C showed strong growth. This growth led to the purchase interest. The manager in charge of the farm reported with a bit of excitement, "This is the first time we have seen such a clear difference in our field trials." They plan to use Skeepon for tomato seedling cultivation for the next season, starting early next year.
Background: Field trials in USA: Can plants grow in fields in temperatures exceeding 40℃? | Ac-Planta
This corporation is one of the large-scale tomato producers in CA. We expect that if this corporation starts using Skeepon, awareness of Skeepon will increase among other tomato producers in the region.
When considering the purchase of a new product, many corporations and farmers are cautious, waiting about three years after scientific field experiments to decide whether to buy. However, this corporation decided in just one month after planting. While this quick decision indicates the clear effectiveness of Skeepon, we believe it was also due to the meticulous support provided by our overseas operations manager, Ian Davis, to the representatives of the corporation.
Through the field experiments with this production corporation and the tomato cultivation, we also obtained data showing the clear effects of Skeepon. We hope this will serve as a stepping stone for introducing Skeepon to other production corporations in the US.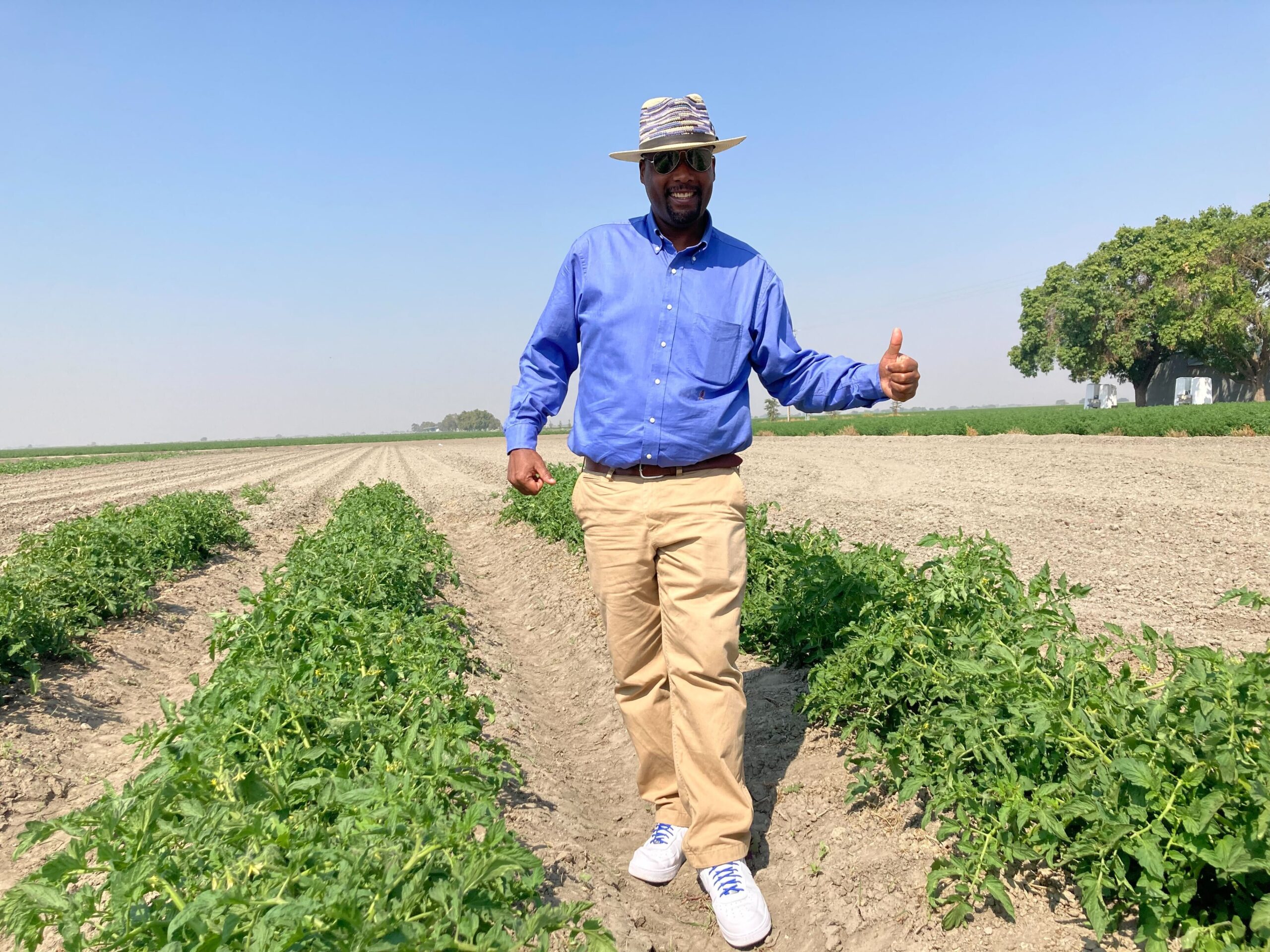 Ian, looking pleased in the tomato field of the experimental farm in CA, USA.