Report on Business Trip to the U.S. (2) Fruit Trees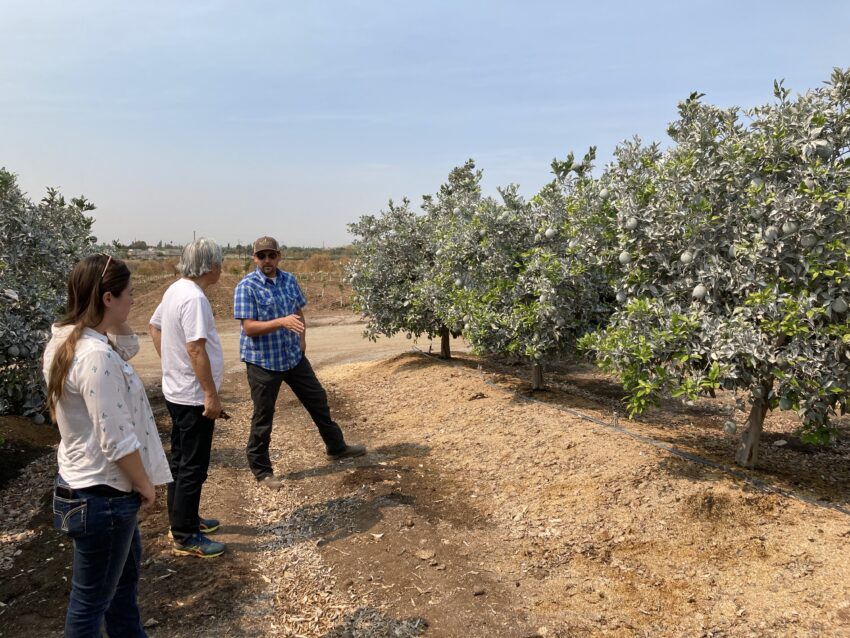 Following on from our previous article on vegetable broccoli, we would like to report on our staff's one-week business trip to the United States in September. In this second installment, I would like to report on our visit to a fruit tree farm, especially a citrus farm.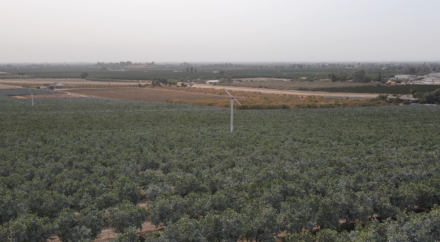 Water shortage is an issue, and Skeepon is expected to save up to 6.8 million yen per year.
The citrus farm we visited this time has a total cultivation area of 120 acres (about 50 hectares) and uses about 150,000 tons of water per year, making it a medium-scale farm in the United States.
The farm is currently facing a shortage of water and has to purchase 40 acre-feet (500 USD/acre-feet) of water from a water supply association every year to cover the shortage of well water (in some cases, the unit price is 1,700 USD). The cost of production has increased in recent years.
In response to this issue, it was found that if Skeepon could be used to eliminate the need to purchase water for the shortage, the company could expect to save up to 6.8 million yen per year.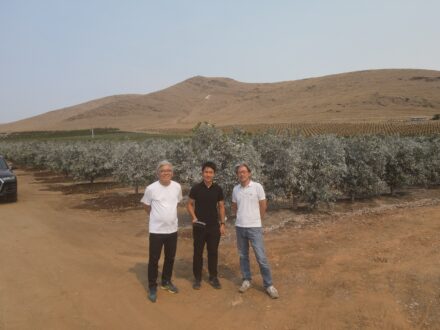 California fruit growers face severe water shortages. It's also affecting almonds and other crops.
In addition to citrus, almonds, which are the largest producer in California, walnuts, blueberries, and other crops have been experiencing a decline in production and quality due to water shortages in recent years.
We need to continue testing the use of Skeepon in fruit crops, but I hope that we can achieve water-saving cultivation and improve both production volume and quality. I don't want the price of almond chocolate in Japan to skyrocket, so I'm going to do my best to introduce Skeepon as soon as possible!