Selected as a representative of Japan in the Extreme Tech Challenge (XTC)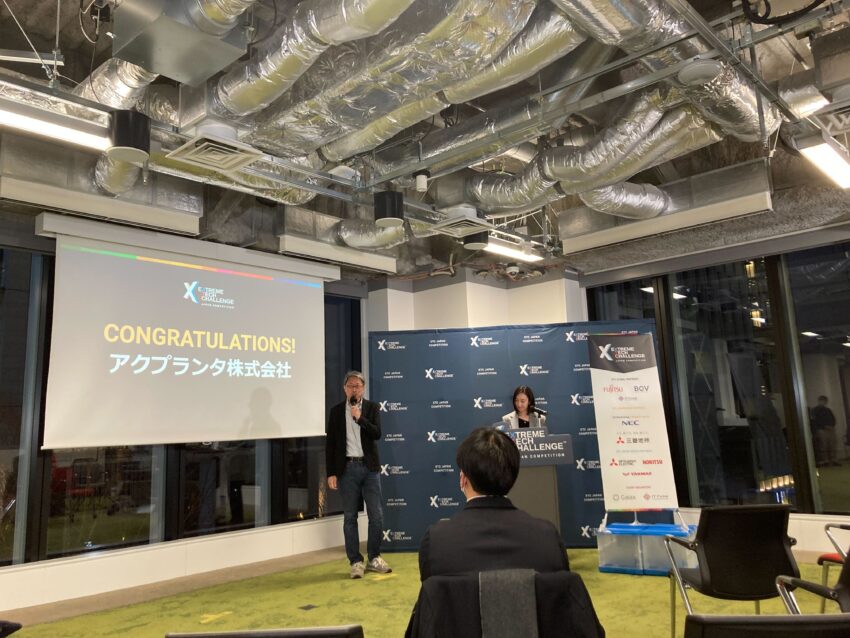 On March 9, 2022, Ac-Planta Inc. won the Japan preliminary round of the Extreme Tech Challenge (XTC), the world's largest startup competition for entrepreneurs tackling global challenges. The three winning companies were selected from among the 10 companies that took the stage and will be invited to participate in the XTC world competition scheduled to be held in the U.S. in June 2022. All 10 companies that participated in the Japan preliminary round were deep tech (advanced research and development) companies, and 8 of them were university or research institute ventures.
XTC is one of the world's largest pitch contests to discover and support startups that dramatically solve human issues such as the UN SDGs through technology. It is organized by a coalition of about 80 organizations, including prominent VCs and major companies from around the world, in 21 cities in 16 countries and through online submissions. In the previous 2021 competition, more than 3,700 startups from 92 countries participated. 80 startups that participated in the 2021 global competition have raised a total of approximately 20 billion yen in funding since their entry.
For more information, please see the press release published by the XTC JAPAN Steering Committee.