Skeepon is now available for purchase at Hagiwara Farms' online store!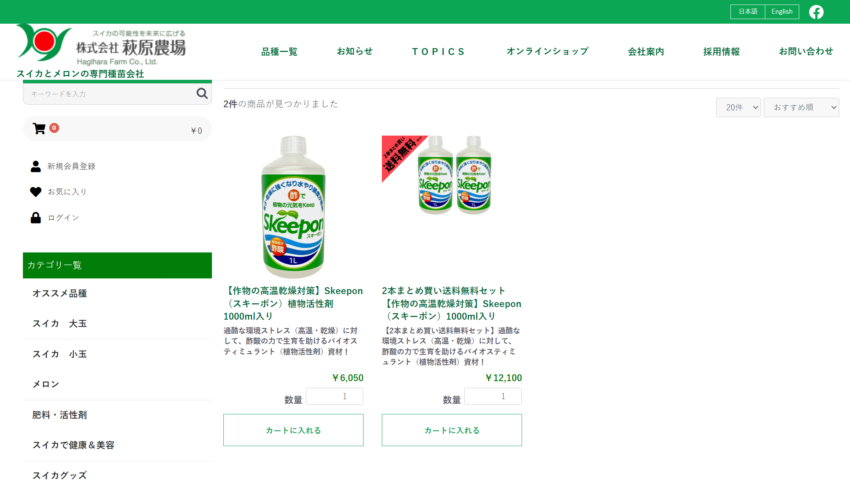 From December 2021, Skeepon will be available for purchase at the online store of Hagiwara Farms, a seed and seedling company specializing in watermelons and melons in Nara Prefecture.
Hagiwara Farms has been using Skeepon since this summer. They have been using Skeepon since the summer of this year, and now that they have experienced the effects of Skeepon, they have decided to introduce it on their website as well.
In addition to the regular purchase of one bottle, we are also offering a two-bottle campaign with free shipping. We hope you will take this opportunity to try it out.
Click here to purchase! : https://suika-net.co.jp/products/list?category_id=24
What is Skeepon?
Skeepon is a biostimulant (plant activator) material based on acetic acid. Skeepon is a biostimulant (plant stimulant) based on acetic acid, which our president, Mr. Kim, discovered when he was a researcher at RIKEN.
It can be used for a variety of plants, and when sprayed at the time of seedling growth, it increases the plants' tolerance to high temperatures and drought. As a result, it alleviates environmental stress at the time of planting, resulting in better plant establishment and subsequent growth. It is also expected to save water, thus reducing the burden of seedling growth work.